IOSH
Managing Occupational Health & Wellbeing
[  ONE DAY  ]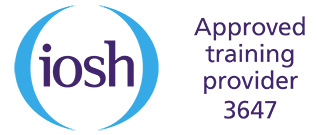 Managing occupational health and wellbeing has increasingly become a strategic consideration for many businesses, bringing with it the need to focus on both what they do and how they do it. According to the IOSH report 'The Healthy Profit', sickness absence due to mental ill health alone costs the UK economy more than £8bn per year.
An organisation that is healthy and well is more likely to be productive, innovative, and competitive.
This course explores the various types of work-related and non-work-related illness and how these can have an impact on work. Recognising that managing occupational health needs a collaborative approach, it looks at how to obtain expert help and understand the different kinds of assistance that are available to an organisation – internally and externally.
Practical and engaging, this course is aimed at managers and supervisors working in any sector, in any organisation, within a role of responsibility for managing risk. It provides practical advice and tools to help create a healthy and productive place of work.
COURSE AIMS
On completion, delegates will have a better understanding of how to manage health risks, their own responsibilities for health and wellbeing, and why it makes good business sense to keep their teams healthy at work. Managers will be better equipped to be effective in a modern workplace resulting in – fewer hours lost due to ill-health, reduced presenteeism, greater productivity and improved, company-wide health awareness culture.
COURSE CONTENT
Delegates learn about health management and why it makes good business sense to manage occupational health and wellbeing in the workplace. They also learn what a 'health needs assessment' is and the key considerations that should be taken into account when carrying one out.
Introduces the five health hazard categories and looks at the causes of work-related health hazards in each category and their impact. Through an interactive exercise, delegates carry out their own health risk assessment and put together an action plan to monitor health risks.
Examines the different types of non-work-related conditions and how they can affect fitness for work. Discusses the importance of managing the fluctuations in people's health status and the benefits of getting people back to work.
Delegates learn what a wellbeing strategy includes and how the introduction and promotion of a wellbeing programme can influence and add value to an organisation.
CERTIFICATION
Delegates who successfully complete the course receive an internationally recognised 'IOSH Managing Occupational Health and Wellbeing' certificate.
Cosaint Training / On Site

All Cosaint courses are CITB approved for grant aid to levy payers.

Tea, coffee, refreshments & lunch provided.

18th April 2023

Contact us for upcoming course dates.
IOSH Courses