NEBOSH Health & Safety at Work Award
[ THREE DAYS ]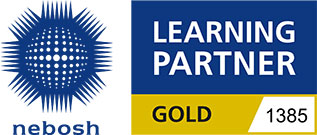 The NEBOSH Health and Safety at Work Award is an introductory qualification designed to improve the health and safety culture of organisations by equipping the workforce, and others, to be able to identify and deal with hazards at work, helping them to reduce accidents/incidents and achieve cost-saving. This qualification is the perfect introduction to health and safety in the workplace.
This qualification is based on international standards and is aimed at anyone who needs to understand the principles of health and safety as part of their job. No previous health and safety knowledge is required. This qualification is suitable for all individuals who wish to have a basic knowledge of health and safety.
The NEBOSH Health and Safety at Work Award covers the principles of health and safety, the identification and management of related risk, and the practical application of this knowledge.
Syllabus
Why and how you manage health and safety

Dealing with common workplace hazards

Stopping incidents and ill-health before they happen

Learning from incidents
ASSESSMENT
After completing the course, you will be asked to complete a workplace health and safety review which:

Considers how health and safety is managed, and how it could be done better
Identifies health and safety issues, how they are controlled and if the risk can be reduced
Select the most important issue for improvement

This assessment is designed to test your ability to put into practice what you have learnt and, as it is carried out in the workplace, can add instant value to your organisation.

Once you have achieved a pass, a qualification parchment will be issued within 20 working days of the confirmation of the successful unit.
FURTHER INFORMATION
Delegates will receive a copy of the course book designed by NEBOSH, which matches the syllabus. Each chapter is supported by sample questions and activities, and to further support delivery of the course, a handout is provided for additional notes and directed study exercises.
Cosaint Training / On Site

This course is CITB approved for grant aid to levy payers.

Tea, coffee, refreshments & lunch provided.
NEBOSH Courses