NEBOSH Health & Safety Management for Construction (UK)
[ 10 DAYS + Assessment ]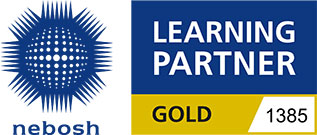 The NEBOSH Health and Safety Management for Construction (UK) is a new qualification which replaces the NEBOSH National Certificate in Construction Health and Safety. This new qualification is valued by employers all over the world, and will help to boost your career prospects in this high-risk industry. Many larger construction organisations choose the NEBOSH qualifications as a key part of their supervisory or management development programmes, and by ensuring that line managers have a sound understanding of the principles of risk management, they build an effective safety culture in the company.
COURSE CONTENT
Learners will be better able to influence their on-site colleagues to work more safely; because they will gain the confidence and technical know-how to challenge unsafe behaviours and offer practical solutions.
Aligned to CDM regulations, NEBOSH Health and Safety Management for Construction (UK) is guided by legislation but focussed on best practice. The broad syllabus includes:
CDM roles and responsibilities
Health and safety culture
Assessing risk
Managing change
Excavation
Demolition
Mobile plant and vehicles
Working at height
Musculoskeletal health
Work equipment
Electricity
Fire
Chemical and biological agents
Physical and psychological health.
With an emphasis on practical application, successful learners will be able to:
Recognise, assess and control a range of common construction hazards
Develop safe systems of work
Take part in incident investigations
Advise on the roles, competencies and duties under construction legislation
Positively influence health and safety culture
Confidently challenge unsafe behaviours
Help manage contractors.
ASSESSMENT
NEBOSH has developed a practical assessment for this practical role.
The assessment is an open book examination (OBE), which will be based on a realistic scenario, that will test both what you know and what you can do. You will be asked to carry out a series of tasks using evidence from the scenario and the underpinning knowledge gained through your studies and revision. You will have 48 hours to download, complete and submit your assessment.
Your assessment will be marked by an external examiner appointed by NEBOSH. These examiners are chosen for their experience and expertise to ensure that learners are assessed by the very best from our industry
FURTHER INFORMATION
There are no entry requirements for this qualification.
Important note: NEBOSH Health and Safety Management for Construction (UK) is a standalone qualification. This means that you will not be able to use units from other NEBOSH qualifications against any part of this qualification.
Holders of the NEBOSH Health and Safety Management for Construction (UK and International) are entitled to associate Membership (AIIRSM) of the International Institute of Risk and Safety Management (IIRSM)

Cosaint Training / On Site

This course is CITB approved for grant aid to levy payers. 

Tea, coffee & refreshments provided.

Please contact us for next available dates
NEBOSH Courses