NEBOSH Certificate in
Environmental Management
[  FIVE DAYS  ]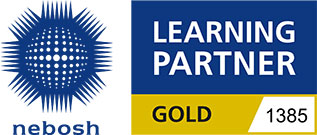 The NEBOSH Certificate in Environmental Management is aimed at Managers, Supervisors, and employees who have responsibility for managing environmental issues as part of their work, and focuses on assessing environmental management systems. The content includes UK, EU, and international references, and is designed to benefit companies in all industry sectors who are seeking to implement effective environmental management systems.
Providing a broad understanding of environmental issues affecting workplaces, such as energy efficiency, contamination of water sources, and controlling pollution, successful candidates will be able to display a sound understanding of the principles of managing environmental risk, and will gain the practical skills needed to enable them to manage them effectively.
NEBOSH is the UK's leading Health & Safety and Environmental qualification awarding body, and it is gaining increasing international status. NEBOSH qualifications are recognised and respected by employers in all sectors, and provide the benchmark standard against which others are compared.
COURSE CONTENT
The NEBOSH Certificate in Environmental Management consists of two units; each separately assessed:
Unit EC1 – Management and Control of Environmental Hazards
Foundations in environmental management
Environmental management systems
Environmental impact assessments
Controls of emissions to air
Control of contamination of water resources
Control of waste and land use
Sources and use of energy and energy efficiency
Control of environmental noise
Planning for and dealing with environmental emergencies
Unit EC2 – Environmental Practical Application
A workplace based practical where candidates undertake an environmental review of a workplace and complete a management report with recommendations.
CERTIFICATION & ASSESSMENT
Unit EC1 is assessed by one two-hour written examination.
Unit EC2 is assessed by a practical examination carried out in the candidate's own workplace.
The NEBOSH Certificate in Environmental Management is accepted by the Chartered Institution of Water and Environmental Management (CIWEM) as meeting the requirements for Technician Membership (TechCIWEM).
5 Days (consecutive Wednesdays)
plus Practical Assessment & Exam    

Cosaint Training / On Site

This course is CITB approved for grant aid to levy payers. 

Tea, coffee & refreshments provided.
NEBOSH Courses