IOSH
Managing Safely
[  THREE DAYS  ]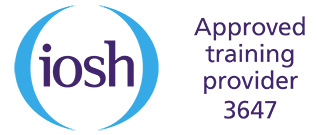 IOSH Managing Safely is a practical and engaging course – ideal for Managers, Supervisors and anyone else within a role of responsibility for managing risk within their sector or organisation.
COURSE AIMS
IOSH Managing Safely is a qualification targeted at managers in any organisation or sector who are required to manage risk and resources. It aims to ensure that safety issues are appreciated by those who are employed as line managers and to enable these people to review their departmental systems for safety. The course also helps managers to introduce new controls and implement changes to reduce risks in the workplace.
COURSE CONTENT
Introducing Managing Safely
Assessing risks
Controlling risks
Understanding responsibilities
Understanding hazards
Investigating incidents
Measuring performance
DELIVERY METHOD
A combination of classroom-based activity, group working and presentation/demonstrations. A wide range of video and photographic material is used to enhance the learning experience for delegates.
ASSESSMENT & CERTIFICATION
Assessments are designed to evaluate delegates' understanding of basic health and safety and include a written paper plus a practical risk assessment project.
Successful delegates receive a nationally-recognised IOSH Managing Safely certificate.
'Excellent course. Friendly atmosphere and an inspiring presentation – Thank you' B. Osborne, IC Supervisor, Graham FM
Cosaint Training / On Site

All Cosaint courses are CITB approved for grant aid to levy payers.

Tea, coffee & refreshments provided.

26th Jan, 2nd & 9th February 2023

23rd, 30th March, 6th April 2023

31st May, 7th & 14th June 2023
IOSH Courses