NEBOSH HSE Certificate in Health and Safety Leadership Excellence
[  ONE DAY  ]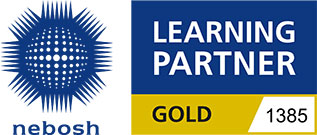 NEBOSH HSE Certificate in Health and Safety Leadership Excellence is a new qualification that has been jointly developed by NEBOSH and the Health and Safety Executive (HSE).
Health and safety is a key performance indicator in successful and forward-thinking organisations, and effective leaders understand that health and safety is not just a moral imperative, but also contributes to the achievement of organisational objectives across the spectrum of finance, operations, compliance, and governance. Productivity improvements, competitive advantage, talent retention, and effective risk management are just a few of the things that flow from strong organisational health and safety leadership, performance, and culture.
COURSE CONTENT
The NEBOSH HSE Certificate in Health and Safety Leadership Excellence has been designed to help you become a better influencer of health and safety in your business. It is split into 3 main elements:
Element 1: The Foundations of Health and Safety Leadership
1.1: Reasons for health and safety leadership, health and safety vision, and business benefits.
1.2: The moral, legal, and financial reasons for good health and safety leadership.
1.3: Leadership team assurance.
1.4: The influence of good health and safety leadership on health and safety culture.
Element 2: Human Failures and Decision Making
2.1: The influence of human failure on culture and the 'make it happen' model of behavioural change.
2.2: Decision making processes, mental short cuts, perception biases and habits.
Element 3: Leadership
3.1: Leadership styles.
3.2: Five leadership values and supporting foundations.
3.3: Building relationships with the workforce.
ASSESSMENT
Learners will complete reflective statements throughout the course and are also required to make a post-course action plan. The plan should include a commitment to a leadership intervention that will improve health and safety management within their area of influence.
FURTHER INFORMATION
On completion of the qualification, you will be able to:
Positively influence health and safety performance and culture in your workplace.
Apply the HSE model for effective health and safety leadership.
Reflect on your own health and safety leadership style and what can influence your decision making and subsequent behaviours.
Understand the link between effective health and safety leadership and reaching cultural safety excellence.
Entry requirements
There are no specific entry requirements, however Learners are required to undertake pre-course reading, which will help them to get more from the one-day course delivery.
Cosaint Training / On Site

This course is CITB approved for grant aid to levy payers.

Tea, coffee, refreshments & lunch provided.
NEBOSH Courses