IOSH
Working Safely
[  FULL DAY  ]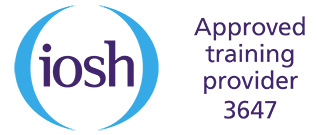 A day can make such a difference… IOSH Working Safely is a one day course for people at any level, in any sector, that will boost business performance and staff motivation. How? Simply by showing how everyone can enhance their safety, health, and wellbeing through everyday behaviours.
This is a completely different approach to safety and health training: a high-impact programme designed to be fun and inclusive. No jargon, no legalese – just inspirational learning that's enjoyable, stimulating and effective.
COURSE CONTENT
The IOSH Working Safely course is an essential introduction to the basics of safety in the workplace, from identifying potential issues to taking practical steps to limit them wherever possible. The one-day course is jargon-free and full of practical, real-world examples that delegates will be able to relate to their own workplace. A host of interactive study modules, PDF texts, exam simulations, practice questions, knowledge checks and videos are provided too.
The content covered includes:
An outline of occupational safety and health
Defining hazard and risk
Identifying common hazards
Improving safety performance
ASSESSMENT
Part 1: 10 question, multiple-choice assessment paper (20 mins).
Part 2: 3 hazard spotting exercises.
Cosaint Training / On Site

Each trainee will receive an IOSH Certificate on completion. This course is CITB approved for grant aid to levy payers.

Tea, coffee, refreshments & lunch provided.
IOSH Courses