NEBOSH National General Certificate
in Occupational Health & Safety
[ TEN DAYS – NEW Syllabus ]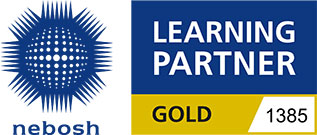 NEBOSH National General Certificate in Occupational Health and Safety is the most widely respected health and safety qualification of its kind in the world. This means that it's designed to reflect the needs of today's employer giving learners everything they need to know and do to make their workplace safer.
Relevant to every workplace, the NEBOSH National General Certificate is ideal for managers, supervisors, and anybody with health and safety management responsibilities. It's also perfect for those embarking on a health and safety career and gives you a stepping stone to success.
COURSE CONTENT
NEBOSH National General Certificate in Occupational Health and Safety covers:
How to effectively manage health and safety
How to identify and control common workplace hazards
How to measure if you've been successful
Risk assessment is central to the qualification. Through study and workplace application, successful learners will be able to:
Confidently carry out risk assessments
Develop and implement a detailed action plan
Manage and minimise workplace risks
Support and develop your company's health and safety culture
CERTIFICATION & ASSESSMENT
This modern qualification combines activities, learning, and interactive materials to provide you with an interesting and engaging experience. It focuses on key skills that means you can instantly apply the knowledge you gain and add value to your organisation.
Assessment is a two-step process:
NG1 – An Open Book Exam to assess what you know (24 hours to complete)
NG2 – A practical risk assessment to assess what you can do (3 hours)
Both assessments are marked by external examiners appointed by NEBOSH.
10 Days
plus Practical Assessment & Exams    

Cosaint Training / On Site

This course is CITB approved for grant aid to levy payers.

Tea, coffee and refreshments provided.

Starts:

19th September 2023 (Consec Tuesdays)
NEBOSH Courses